Keep scrolling to learn more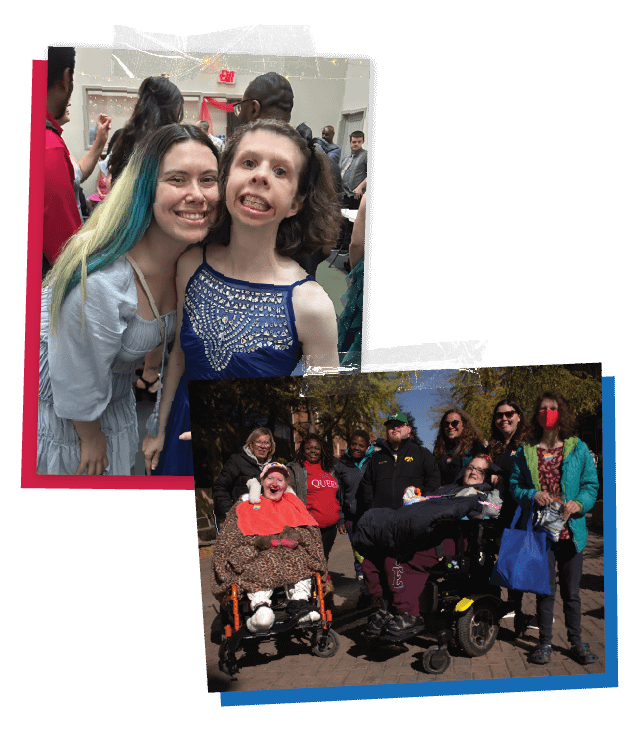 We are here to empower people with disabilities through supports which connect them to resources and opportunities needed to thrive and live the lives they envision in the Iowa City area.
Our journey, more than 50 years of service in Iowa City
1968-2000:
During this time, our primary service focus was working with disadvantaged youth, providing mentorship, job readiness training/opportunities, and fostering positive relationships and community involvement.
2000-2009:
During these years our primary services continued to be youth focused. However, our programs started integrating more opportunities for kids with disabilities. We began offering an after-school program designed specifically to meet the needs of kids with physical and intellectual disabilities. Before long, we also began offering Adult Day Program Services to adults with disabilities, and providing some in-home services as well.
2009-2013:
We opened our first Residential, Supported Community Living Home for adults with disabilities in 2009. This began tipping the scales in our transition from a youth service provider to a service provider specifically geared toward and designed to work with adults with intellectual and physical disabilities, as well as behavioral and mental health support needs. This period of time is marked by the intentional building of an experienced talent base to take the company to a new level. By 2013 we were operating five Residential Supported Community Living Homes and serving nearly 40 people in the Adult Day Program. During this time we grew from approximately 15 employees to nearly 100. In 2013 we discontinued all youth services and put full focus on what we knew had become our strength and passion.
2014-Current:
This period of time is marked by continued growth. We carefully paced a growth rate built to never sacrifice the service quality we are committed to producing. We built our property infrastructure to meet service needs, administrative needs, and future growth opportunities.
MYEP is a non-profit organization dedicated to providing advocacy and person-centered services which facilitate personal growth and community inclusion to people with disabilities. 
MYEP will be recognized as a leading provider of services to people with disabilities in Johnson County and the surrounding areas.  
People and families will seek our services because of our reputation for fostering personal relationships. 

 
State, county and local professionals will seek our services because of our success in providing a broad array of personalized services. 

 
MYEP will be recognized as a leading employer in Johnson County and the surrounding areas.  
People will seek employment with MYEP because of our supportive and positive culture. 

 
Employees will receive competitive compensation and benefits. 

 
We will attract, hire, and retain the best people. 

 
MYEP will commit to ensuring service quality is never sacrificed for organizational growth.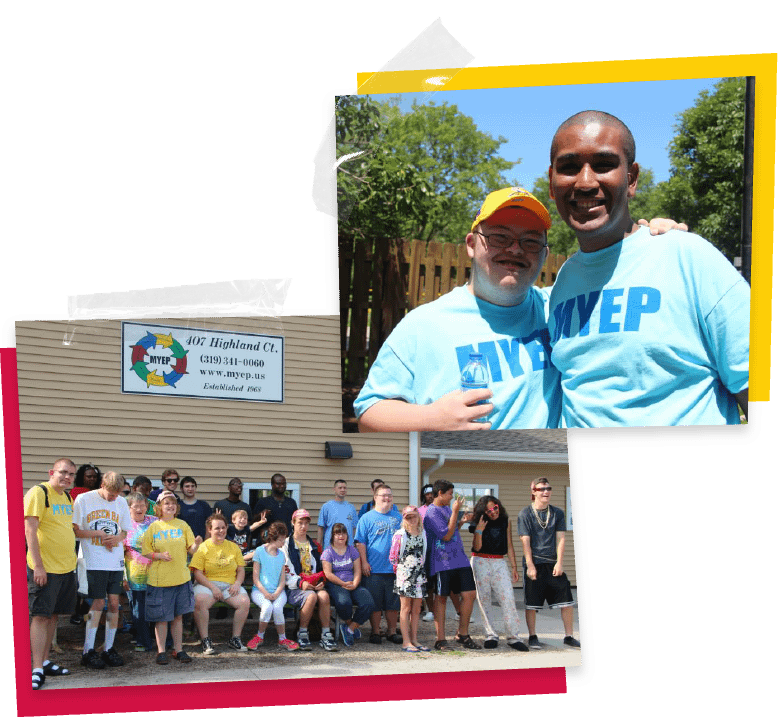 Guiding Principles and Core Values
At MYEP, we deliver services that follow the principle of 'Service Before Self'.  To us, this means that before taking any action or making any decision, we carefully consider the benefits to or impact on our service recipients.  We have respect for and believe in all human rights and strive to be creative, flexible, and cooperative in the services we provide.    
To fulfill our mission, vision and the principle of 'Service Before Self', we adhere to the following values: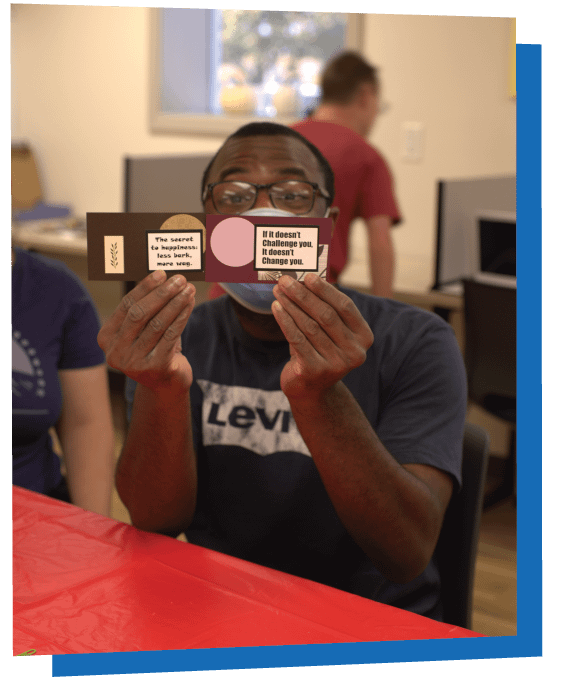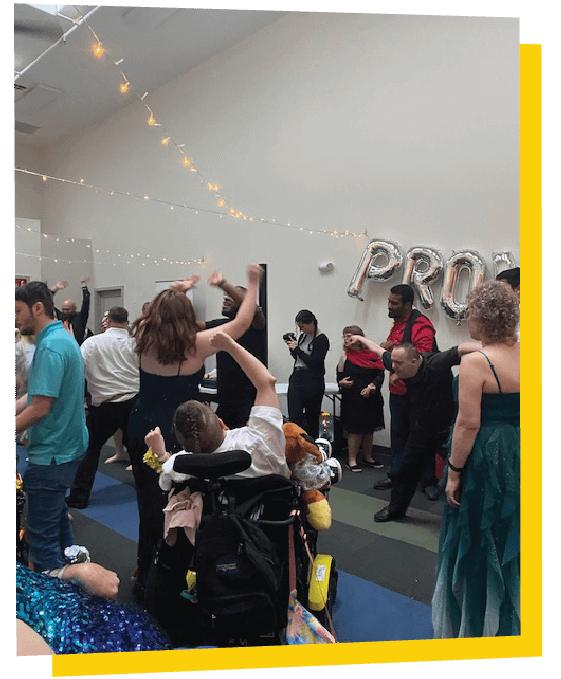 Meet our Co-Executive Directors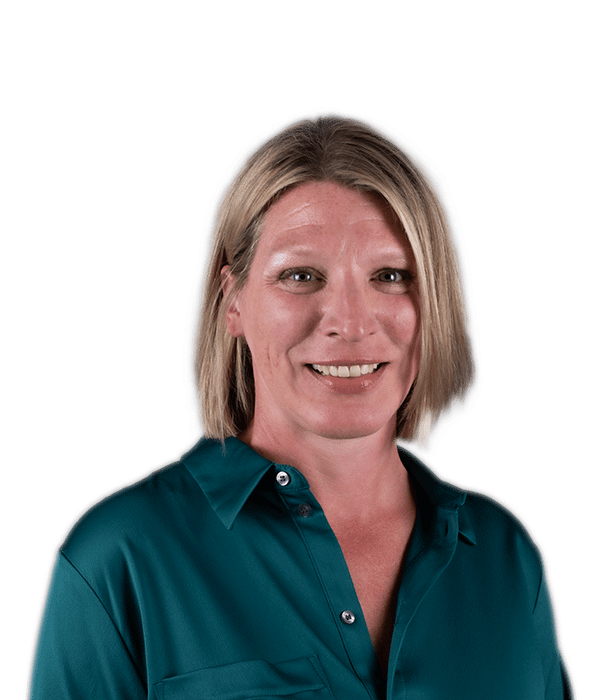 Co-Executive Director / Operations
"Prior to this, I worked in lots of for-profit sorts of businesses, and I love being a nonprofit now because you're not working for a profit motive... you're empowering people to make their lives better, and that's why I'm here and that's why I love it. My favorite part of the day is just seeing the people we serve and interacting with them."
"I love that I know all of the people that we support."
"Being at MYEP makes me feel like I'm part of a family."
"We only offer the highest level of services with high levels of engagement."
View our community resources below. Still can't find what you need? Message us and we will get back to you as soon as possible.

Documents
Looking for our important documents? Click here to find everything you might need.

Make a Donation
Make a donation to MYEP today to help us continue providing for our community! Your donations help us help others.